Pilot killed after crash during Scott Co. air show | News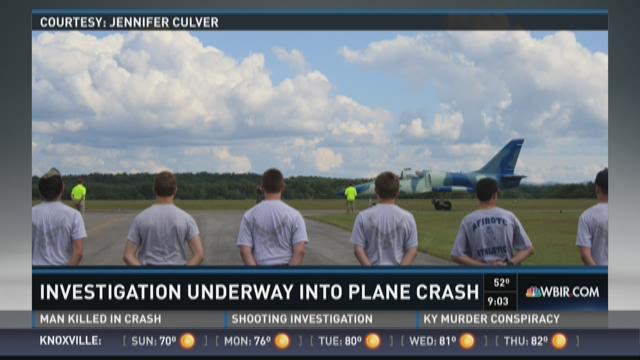 (WBIR, Knoxville) - Family members tell us Jay Gordon of Louisville died Saturday when his plane crashed during an air show in Scott County.  Gordon's nephew Blake Dunlap told WBIR authorities found his uncle's body last night. 
Gordon was the only person on board the single-engine plane when the crash happened. He was participating in the Wings Over Big South Fork Air and Car Show.
Officials say his fixed-wing L-39 Albatros crashed at the Scott Municipal Airport around 4:30. 
Dunlap saw the plane go down. 
"I looked over and I saw him, he was going kind of in a nose dive," Dunlap said. "At first I didn't think anything about it because I figured he would pull up and come on, then a few seconds later we saw a puff of smoke. Then the rescue squad and helicopters started going that direction."
Investigators have not released details about the pilot's status. 
Wings Over Big South Fork Air Show posted this statement on their Facebook page Sunday morning:
"Jay Gordon was a great friend, accomplished pilot and long time supporter of Wings over Big South Fork. He inspired young and old alike with the mastery of his trademark sky-blue L-39 Albatross Russian Military Jet. 

While it is too early to know what caused Jay's plane to go down during his performance here on Saturday, we know that a full and complete investigation is being conducted by the appropriate authorities. We look forward to assisting those officials in any way we can.

We are, of course, deeply saddened by the loss of such a good and generous friend. We extend our deepest sympathies to Jay's wife, Shirley, his children, grandchildren family and friends."
Officials with the Kentucky Derby Festival also released this statement:
"More than a performer, Jay was a member of the Derby Festival and Thunder family. In recent years, his flying experience and engineering expertise have helped keep Thunder's air show going. His passion for flying and love of Thunder will truly be missed."
The FAA and NTSB are investigating. We will continue to update this story as we learn more.