Hundreds attend funeral for Jacksboro police officer | News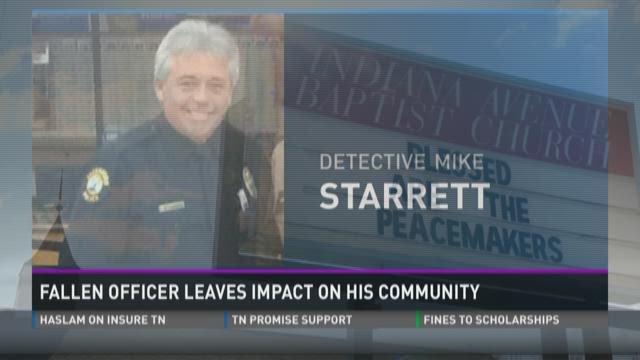 JACKSBORO - Hundreds of people gathered in Jacksboro on Thursday to honor a police officer, who died in the line of duty.
RELATED:
Receiving of friends for fallen Jacksboro detective Wednesday
Detective Mike Starrett was on duty and on his way to the scene of another accident that killed a man and child, when he crashed nearly head-on into a car driving the opposite direction.
Starrett's funeral was Thursday at 11 p.m. at Indiana Avenue Baptist Church in LaFollette.
After the service, a long line of police officers, firefighters, and other emergency crews joined the procession that wound its way through town to the cemetery. Traffic was stopped, and some people even lined the streets to pay their respects.
Starrett was buried with full honors.
Starrett served as a deputy sheriff in Campbell County for four years and was a detective for the Jacksboro Police Department for the past 12 years. He was also a founder for the Justice Law Enforcement Motorcycle Club.
Friends remember him as a man who made an impact on lives. They said if you needed help, you went to Mike.