Groups rehab the Cumberland Trail | News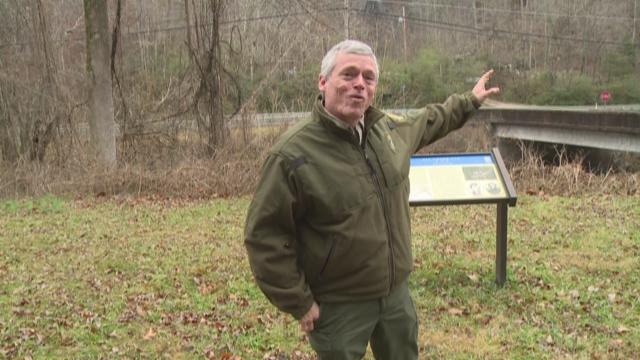 Tennessee State Parks want to finish a project the organization started almost 50 years ago.
They're working to rehabilitate and maintain hundreds of miles of historic trails and land through the Cumberland Trail project.
"There isn't any place you can close your eyes. You got to keep them wide open. Every step along the way, there is a rocky ledge coming to a new overlook. And a river gorge," said Cumberland Trail Park manager and state park ranger Bob Fulcher.
The land has a deep-rooted history that dates back before the Civil War. Fulcher dedicated his career to the Cumberland Trail project.
"This is why I came to work 37 years ago. The opportunity to work on a project like this was just a dream then, and it has been a wonderful endeavor," said Fulcher.
The state acquired more than 300 miles of trail that stretch from Chattanooga to the Cumberland Gap. Rangers want to give Tennesseans more hiking options and conserve state history.
They're not only protecting land.
"We are also in the process of protecting endangered species. Both animal and plant," said park ranger Jim Brannon.
The next step is finding more volunteers. Friends of the Cumberland Trails organization have already pitched in, but the project could always use more help. The project has 90 percent of the land needed and volunteers and rangers are slowly turning this land into trails.
"If these things disappear they are just gone. So the opportunity to preserve them is unique and we appreciate the responsibility to do this," said Brannon.
This brings Fulcher one step closer to his life goal.
"I know that if folks explore the Cumberland Mountains, folks who have never seen this terrain before, they will be hooked on it," said Fulcher.
And it's creating a home for all of this Tennessee history.
Tennessee State Parks will hold a "First Hike" around the state on Jan. 1. This is an effort to get more people out on the trails. Along the Cumberland Trail, they will hold a first hike on a newly-owned section along Piney River Trail Head.
If you would like to volunteer, visit the Friends of the Cumberland Trails website, or call 423-566-2229.
The next volunteer day is scheduled for Jan. 3 on Black Mountain.