LaFollette church dispute ends up in court | News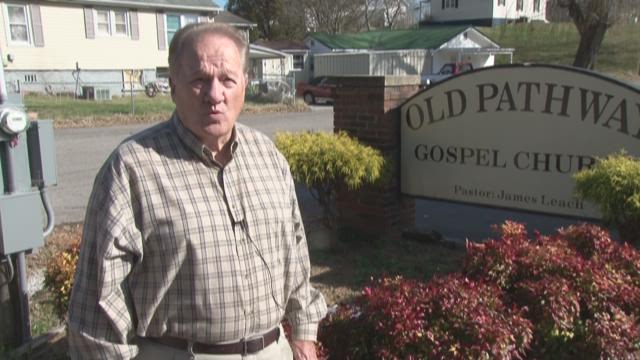 (WBIR- Campbell County) A church dispute in LaFollette has ended up in a Campbell County courtroom. A congregation has split in two and each group is fighting to stay in the same building.
"You wouldn't think that a court would be able to close down your church," said Linda Mock, daughter of the pastor.
For 10 weeks, the doors of Old Pathway Gospel Church have stayed locked. This was due to a restraining order after a disagreement between members ended up in front of a Campbell County judge.
"The two people that had sued us claimed that finances were missing and that bylaws were disobeyed," said James Leach, Pastor of Old Pathway Gospel Church.
Court documents show several members of the church accused Pastor Leach of removing $42,000 from the congregation's bank account and changing the locks to the church.
"He took the money out and put it in his daughter's name," said Richard Pack, sued the church. "He changed the locks on the door and that's when we went to court."
Pack filed the lawsuit, claiming the locks violated his first amendment rights.
His attorney, J. Stephen Hurst, said while money changed accounts, no funds were missing or misused.
"We have good, clear records where the membership paid for that church. We just wanted to go to church," Pack explained.
But members of Old Pathway said it's more than that.
"There have been a handful of members that have decided that they wanted to hold services their own way and not be affiliated with the pastor and the regular services," Mock said.
After failed attempts at sharing the building, a judge decided to lift the restraining order. This allows services to resume.
But, the money and the future could remain a legal battle.
Both parties will be back in court on December 9. The church asked that the lawsuit be dismissed under the Ecclesiastical Extension Doctrine.
This is meant to keep the courts from deciding internal church matters.