Campbell County Animal Shelter makes improvements | News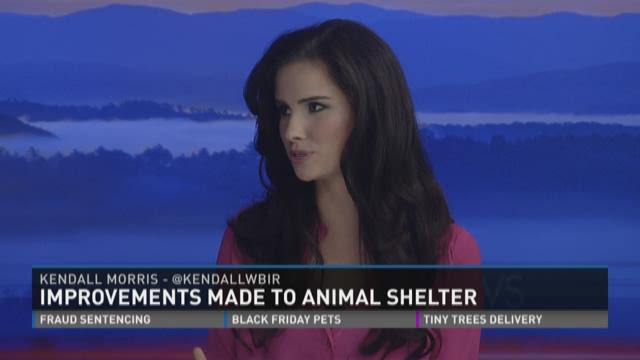 (WBIR- Campbell County) An East Tennessee animal shelter will see changes in the adoption process.
The Campbell County Commission voted Monday night to reinstate animal adoptions and owner surrenders at the Campbell County Animal Shelter after they were suspended last week.
Campbell County Mayor E.L. Morton said he wanted to clarify the costs associated with adopting an animal so practitioners were not out any money.
"We had some frustrated citizens that wanted to adopt animals and didn't understand the cost structure, and so we wanted to make sure our intentions were clear that we intend to serve our citizens and our animals very well and that we have a process that works," Morton said.
It costs at least $135 total to adopt an animal, Morton said. That includes a $15 adoption fee paid to the animal shelter, $40 to $45 paid to a veterinarian for the initial check-up, and at least $80 paid to a veterinarian for spaying and neutering.
He said the finance office and county mayor's office will be taken out of the paperwork shuffle by having these costs paid directly to the animal shelter and veterinarian.
"We will continue to be involved because it's a shelter pet," Morton said. "We'll continue to be involved to ensure that the spay or neuter actually occurred and that the adopter is in compliance with the contract they signed."
The initial vet visit and spay and neuter must be taken care of within 30 days of the adoption. If that part of the contract is not fulfilled, the animal is supposed to be returned to the shelter.
"We feel like we have a streamlined process now," Morton said. "It's much simpler for the adopter, the animal, and our citizens."