NPS sees uptick in visitors at Big South Fork | News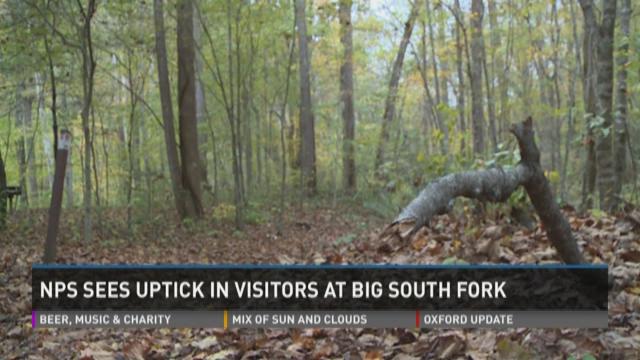 (WBIR - Scott County) Piles upon piles of leaves cover the ground, and the trails have become harder to navigate this time of year. It's all part of what brings people to Big South Fork.
"[It's] just a great time to come out and enjoy nature and you get to experience more serenity and peace and quiet. Break from the hassle of everyday life," said Jordan Blanton, a student at the University of Tennessee.
Blanton, along with the rest of his church group, came to Big South Fork to camp. He said it's a good getaway from the classroom, and the trip exposes them to the wildlife in East Tennessee like the wild boars just outside the campsite.
"The females of the group were a little scared," Blanton said, "but all the guys in the group took the manly role and went out and checked on things and brought our knifes with us and acted like mountain men for a while.".
William Herman, a park ranger at Big South Fork, says he's seen a lot of changes and developments in his fives seasons there. Specifically, Herman pointed to the park's updated website. He believes it has helped turn more internet users into park visitors.
"Visitation is definitely up, especially with the web," Herman explained."They can come in and get their back country permits before they are here with their reservations. Because we are north of Knoxville, you want to make sure you have that before coming out here."
Herman also says how the park set up visitors centers has made a difference. They aren't just centrally located, but spread throughout the park.
"I think we are pretty prepared for this season, just dress appropriately," said Herman. "You are welcome to come by the visitors center and kind of let us know what you want and we will help you out with what the best hikes to go on or the best places to see."
And while Herman said the fall color change is the busiest time of the season, the park still has campgrounds open year-round.